If your looking for the best ebook creator software, then designrr is it
Here is my in depth review on Designrr,
You can create from your existing page or post content, that you already have writing on your website, with one click. Just copy the url from the page or post content into the software, and designrr does the rest, super easy and fast, please watch my video below, to see this software in action.
To Purchase Designrr Click Here 
There is no need to re write, just use what you already have posted on your blog or website, this software will save you time and money, for creating your ebooks. Formats Designrr will publish, PDF, Mobi for kindle, epu.
How you can use this awesome software.
Publishing to amazon kindle

Create your ebooks for list building

Create 3D ebook image, see my sample

Create lead magnet

Sell your ebooks online

Formats designrr makes, PDF, Mobi for kindle, epu

Offer ebook services for customers
---
Designrr comes with many built in templates to use with your ebook design

With Designrr, just enter your url into new project and click next and done.
There are many features on the dashboard control panel to choose from, also when you import your url and content, designrr saves your existing formatting from your website, with images, hyperlinks and more.
Designrr has many features to customize your ebook content, from the drag and drop editor.
Add new page

Add url to ebook as many as you want

Add images with one click

Add custom cover image

3D cover image creator built-in

Typography customize any text

Call to action drop in

Page numbering

Turn off footer and headers on pages

custom text style

Custom margin
---
I also use Designrr, for my own business, for all my ebooks and for my customers.
This ebook software will help you in getting that ebook you always wanted to write, there is no need to wait or think about how to create a professional design, and getting your ebook published on amazon kindle is super easy with Designrr.
Formats Designrr does,
It has always been very difficult to format your ebook to PDF or mobi for kindle, this software does it with one click, so you don't need a third part to help you.
I always wanted to publish ebooks myself for the longest time, but never wanted to re write my own content, that I had already used on my blogs, I knew it would be a hassle, to bring everything over to a ebook and start over, I always wished there was something that could do this for me, then I found Designrr and my problems were solved.
ebook Conversion
If you have an existing PDF that you had written and wanted to bring it to Designrr, and convert it to any format that Designrr does, you can, lets say you have a word doc, save it as a PDF and bring it over to Designrr and now you can create that content into an ebook.
ebook 3D Cover Generator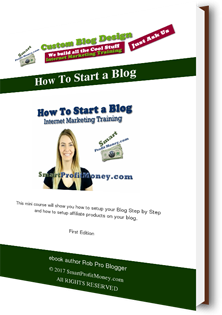 If your into creating ebooks, you will soon need a custom cover image design, to make your ebook stand out, this process can be done inside the dashboard of Designrr, and when your done just click 3D cover image, you can also offer this as a service to your customers, for ebook cover image design.
Selling your ebook on amazon Kindle
With Designrr this process is super easy, with one click, you can format to amazon Kindle, this process is built into Designrr, many people think publishing an ebook or paperback is hard, well lets just say, things just got a whole lot easier, the main thing is, the format that amazon want's, is mobi, many third party's charge, as much as $100 dollars to convert PDF to mobi file, Designrr does this with one click.
ebooks Generate Traffic,
If your looking for more traffic, then ebooks is one of the best ways to drive traffic to your website and create optins for list building, as you might know, many top online marketers use ebooks as a way to get prospects to join their list, or membership site.
My conclusion on Designrr
This is one of my favorite products for creating ebooks, and find it easy to use and a time saver, I never have to re write my own content, due to me been a blogger and have written thousands of words already, this make my life easier. I recommend this product to anyone looking to build and publish ebooks.
If you have any questions, just ask Rob or Click Here 

Thank you
Rob Pro Blogger