Hello bloggers, 
OK little about me
I build all the cool stuff, you know the stuff that makes you say, I love the design and how that works, also makes you think, where can you get that and how to use it, well that's where I come in and show you how it's done.
I also test the best software out on the market
and do reviews on all the best products, so you don't have to waste money on stuff that does not work, and wonder where to get it.
What I specialize in
Building Custom WordPress Blogs, for lead capture, membership design, affiliate marketing, and Internet marketing Training, on all the tools we use. I also have over 20 years experience in web design and graphic design, and everything else that we need to know for internet marketing.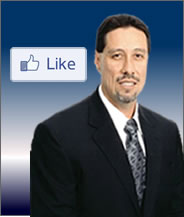 So If your into blogging, then click around on my site, look at all the products I test and talk about, then watch my YouTube channel,

and ask me all the questions you want, I really do respond to all questions. 

So when I hear someone say,
I want to create blog and start making money online, I hear it's so easy, where do I start, and I always say this is a real business, you have to start with a blog and learn what I use and how I do it, this is not something you can learn over night or in 30 days, so if you ready to learn blogging, Click the Button

Thanks you
Rob Pro Blogger.