If your looking for the best way to set up your first landing page
Or just trying to figure out, which is the best software to use, then I will explain how it's done.
There are many choices to choose from for created landing pages, there are two types, self hosted or or monthly paid, landing page platform. You will also need to know the best way to advertise your landing page on your website, blog or niche, I have listed below some of the most common ways to display your landing page, but you must choose the right one for your business,design,concept and budget.
Most popular ways to advertise your Landing pages
External landing page, not hosted on your website
---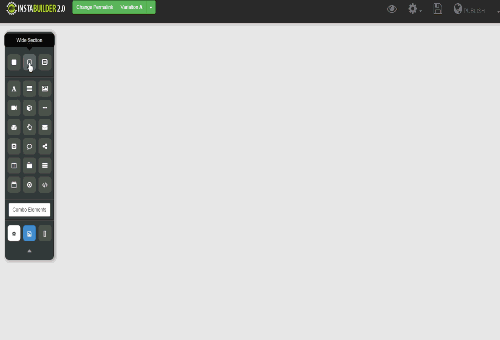 I wanted to explain the difference between, self hosted or or monthly paid, landing page platform,
If your new to blogging or internet marketing, and just trying to keep the cost down, then you should start with internal landing page, there is no charge or software needed, and it will be by far your best option for SEO. If you wanted to make a custom landing page, then I suggest, external landing page on your website using Software.
I use Instabuilder 2.0  on all my websites, and it will save you lots of money, you pay once for it and it is yours, no monthly service, like most landing page hosted platforms, that could run you on average $25.00 per month or $300.00 per year, and you have to pay for a year up front. Now they are great to have and also offer many features,
but Instabuilder 2.0 has many features also, or more then a paid platform.
---
Well let's see why I choose Instabuilder 2.0 over any paid monthly platform,
No monthly payment each month

All features are included in Instabuilder 2.0

Drag and drop builder

Mobile Tablet Responsive

Over 100 Templates ready to use

Welcome Gate

Split Testing

Advance Analytics

Scarcity Builder

Count Down Timer

Delayed Buy Buttons

Exit Splash

Funnel Design

Notification bars

Autoresponder Integration

Graphics package ready to drag and drop
They have much more to list, this is only a sample of features you will find inside Instabuilder 2.0
---
Now that you have seen some of Instabuilder 2.0 features, you can see why I choose them over any hosted landing paid monthly platform. Now this does not mean, that a paid platform is bad, not at all, am just saying, if you have hosting, then why pay twice for hosting, use Instabuilder 2.0 and save your money.
Are the features the same as a paid monthly platform.
If your thinking about comparing what comes with a paid hosted platform vs Instabuilder 2.0 you will see that Instabulder 2.0 has more features for building custom landing pages vs most hosted platforms. Now if your not looking to setup your own hosting and website, then a paid monthly hosted land page platform, would be better for you, since hosting is including in most packages.
What is required to use Instabuilder 2.0
WordPress.org

Website

WordPress knowledge
So you want to see samples of my own landing pages.
---
You can customize any landing page with Instabuilder 2.0
You can build any type of Landing page, from total custom page or even duplicate any type of page from paid hosted platforms, that's right you can build anything you see online, with Instabuilder 2.0 just learn how to use the drag and drop builder, Interface tools, and create something awesome. 
Types of landing pages you can build
Landing page

Squeeze page

Squeeze Pages

Mini-Squeeze Pages

Video Squeeze Pages

Sales Pages

Video Sales Pages

Launch Pages

Webinar Pages

Thank You Pages

Download Pages

Up sell Pages

Coming Soon Pages

And more…
---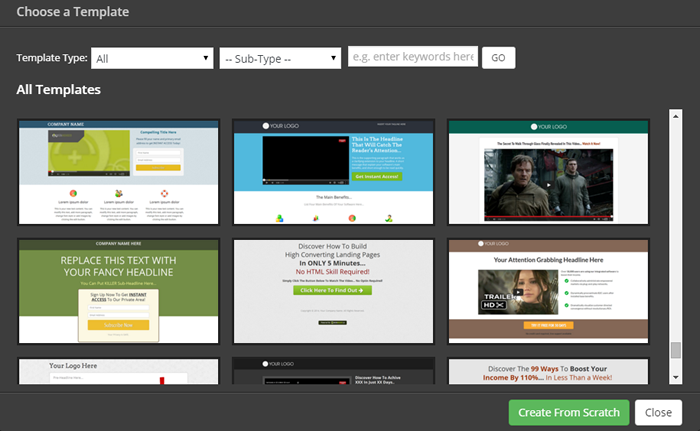 I hope I have answered most of your questions on how landing pages and sales pages work, from both self hosted and hosted platforms, my advice is, always think before you impulse buy, try to keep cost down when started out, and test product demos before you purchase anything.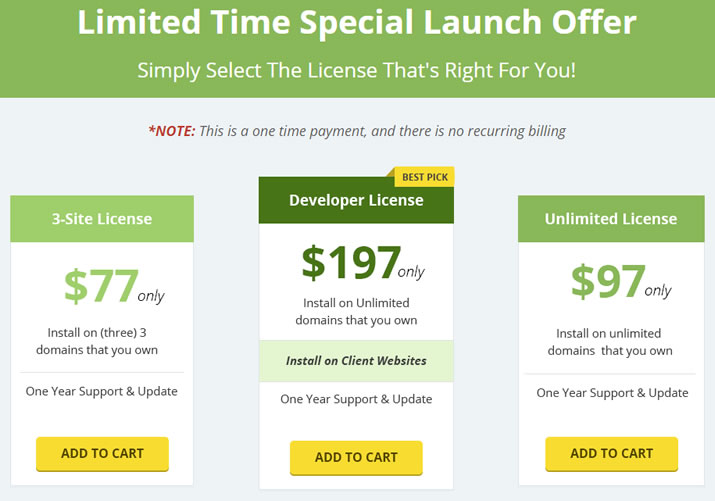 Let me now if you have any questions, just click the ask Rob button

Thank you
Rob.