If your website loading time is slow
This must be fixed, no one likes a slow loading website, and if yours is slow, you are missing many or all of your prospects and customers.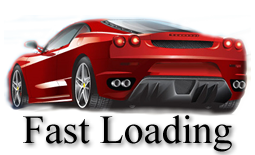 So don't worry, I will tell you how to fix this issue, now many of my fixes, may not be able to be done if your new to WordPress, you might need someone who has WordPress experience to help you fix all things needed. Do not try to fix your database, unless you know what you are doing.
Now this can be cause by many things, I will try to list the major fixes on my list.
Images most not be large in size, and must be Optimize

Header must have Optimize image file, if your using image

Try not to use large image in header area

Try to use a well coded premium theme,

To many plugins will slow down site

Social share plugins will slow down site, choose wisely

Try to host your own images, affiliate images and links will slow down site

Affiliate links and banner images, not hosted on your site will slow down site

Database can have many old plugins trash, must be clean out

Database must be Optimize after cleaning

Redirect affiliate links, to many will slow down site

Try to not to use to many images per page

All images on page must be small in file size

Try not to use videos on auto start

Try not to use videos from other sources

Try to host your own videos and Optimize

Gif images will slow down site, use a small one if you need one

WordPress cache, should only be used after you fix things

Using the wrong WordPress cache to speed up your site, can slow down site
So if you follow this list and check everything on it, your site should run smooth and fast.
If your using WP super cache, you must fix all issues before you can run WP super cache, or your website will not cache right and will run slow.
Ok hope this helps everyone, if you have questions please leave it in the comments or send message to me, on my Ask Rob contact form.
Thanks Rob.